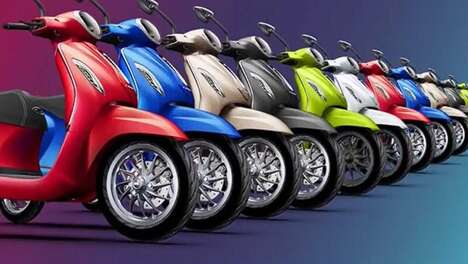 Bajaj Auto, a car manufacturer based in Pune, India, has announced the opening of a new manufacturing facility in Akurdi. This facility will primarily be home to Bajaj Auto's subsidiary Chetak Technology, which is dedicated to building electric vehicles and EV-related solutions.
By establishing this new specialized plant, Bajaj Auto will significantly increase the number of electric motorcycles and electric bicycles produced. It is important to note that while electric propulsion is not yet to completely replace Bajaj's internal combustion engine vehicle lineup, the company will be making heavy use of electric vehicles in the near future.
Bajaj Auto said it does not yet believe there is enough demand for EVs for the company to move its entire largely successful production line to EV counterparts. Instead, Bajaj Auto will use Chetak technology to create electric versions of its popular models such as the Pulsar to create synergy between the two power types.
Image Credit: Bajaj Auto