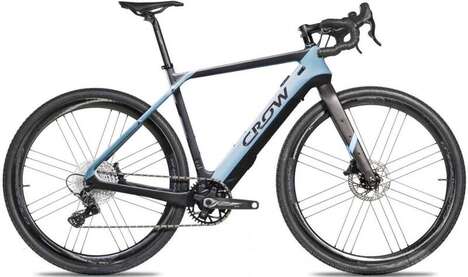 Spanish electric bike manufacturer Crow has released a new collection of electric bikes called Gravital. Previously, these bikes were only available through Crow's IndieGoGo campaign, but now, after the huge success of the campaign, the bikes are available for direct purchase from Crow.
The three bikes in the Gravital collection are the Gravital UL, Gravital SL, and Gravital Risbar SL, each with slight differences in materials and design. The UL is mostly made of carbon fiber, the SL is made of aluminum, and the Risbar SL has an aluminum frame with a unique set of handlebars.
Prices for Gravital collection bikes range from $3,400 to almost $10,000 depending on the model chosen. What is unique about Gravital e-bikes is that they feature a modular plug-in drive system that allows the rider to upgrade their driving assistance or opt out of driving assistance while saving weight.
Image Credit: Crow