Abortionists stormed the Wisconsin State Capitol building. They interrupted the ongoing extraordinary meeting and demanded that the deputies cancel their decisions, interrupting the democratic process with shouts and chanting. There will be no news about this in the mainstream media. On January 6, there will be no search for those who "stormed" the capital.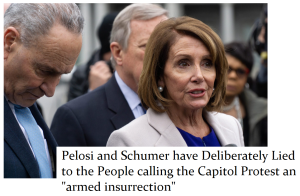 Anyone who participated or even attended the January 6 protest was hunted down and arrested. They claimed that the January 6 protesters were aggressive, which couldn't be further from the truth. This group, supported by Planned Parenthood, has a turbulent past. One supporter has already tried to assassinate a Supreme Court judge, while others have burned down churches and businesses that do not support their beliefs. Will legislators in the Capitol cry on television like AOC and Pelosi and claim they fear for their lives? No. Did anyone care when a man with zip ties, a knife and a gun tried to break into Judge Cavanaugh's house? No.
Leftists are allowed to commit crimes and terrorize the country without any consequences.