NEWNow you can listen to Fox News articles!
Ukrainian President Volodymyr Zelensky said on Monday that Russian airstrikes ended up in a crowded shopping mall, resulting in the number of victims "unimaginable".
The incident took place in Kremenchuk, and a video posted on Zelensky's Telegram page shows a massive fire raging at the site.
"The invaders fired missiles at a shopping center where there were more than a thousand civilians," the report says. Zelensky wrote. "The shopping center is on fire, rescuers are fighting the fire, the number of victims is unimaginable.
"No danger to the Russian army. No strategic value. Only people's attempt to live a normal life, which makes the occupiers so angry," Zelensky added.
COLONEL OF THE AIR GUARD: UKRAINIAN PILOT ARE "100%" CAPABLE OF FLYING FOURTH GENERATION COMBAT AIRCRAFT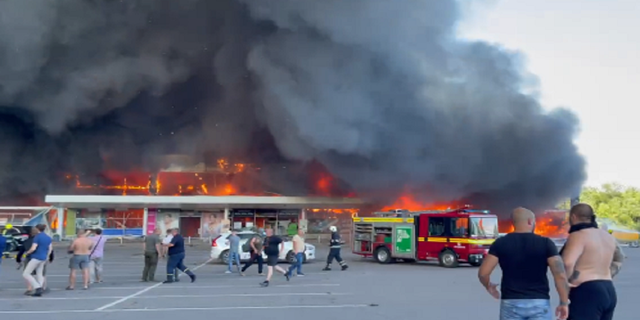 Deputy Head of the Office of the President Kyrylo Tymoshenko wrote in a Telegram post that at least two people died and about 20 were injured, nine of them in serious condition.
"Rescuers from all the surroundings are coming to the scene to extinguish the fire and carry out work to eliminate the consequences," he said.
Earlier Monday, the mayor of Kremenchug said people had been killed and wounded in an attack on a "very crowded area" that had no military significance, but did not provide details of casualties.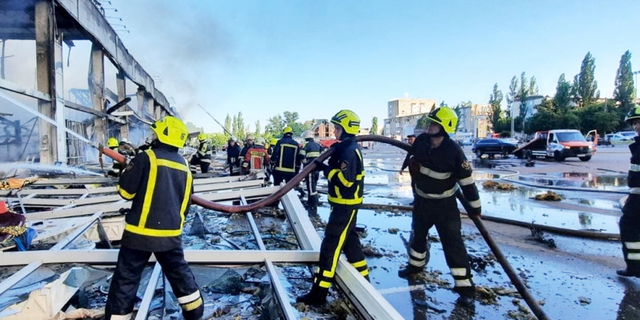 CLICK HERE TO GET THE FOX NEWS APP
"Rocket fire on Kremenchuk hit a very crowded area, which with absolute certainty has nothing to do with the armed forces. There are dead and wounded," Mayor Vitaly Maletsky wrote on Facebook, without giving a number. victims.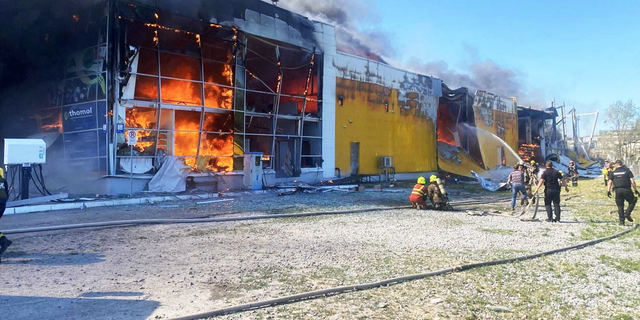 The attack occurred at a time when Russia was preparing a full-scale attack on the last Ukrainian stronghold in the east of the Lugansk region, according to the local governor, "fire is poured" on Lisichansk from the ground and air.
The Associated Press contributed to this report.