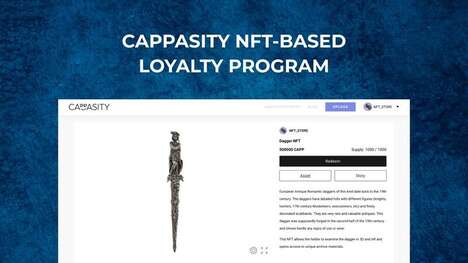 Cappasity is a tech startup that specializes in creating digital 3D product renderings for online stores and e-commerce companies. The company announced this week that it will soon launch an NFT service that will allow store owners to develop their own NFT-based channels and marketing strategies.
With the new service, Cappasity users will be able to convert their 3D product renderings to NFTs, as well as create a dedicated section for additional materials and promotional items. This section can also function as a VIP channel for clients. Users will have the option to give away their NFTs to customers or sell them directly, although Cappasity suggests creating an NFT-based loyalty program to gain an edge in the market.
"First, we will provide our customers with the ability to create NFTs based on uploaded content. Next year we will launch a marketplace with immersive NFT content. At the moment, we are collecting a new round of funding to develop the company's business, open new offices and invest more in marketing," said Kosta Popov, CEO of Cappasity.
Image Credit: Cappasity