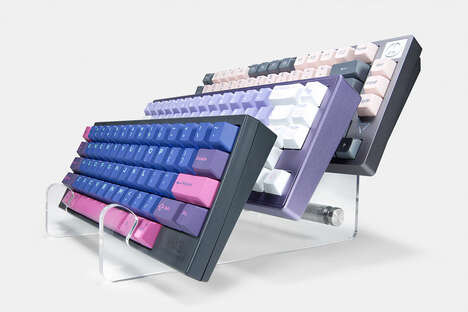 Drop and Keebmonkey have introduced an acrylic and steel keyboard stand for the true enthusiast. This stand has three notches where the keyboard can be angled upwards, allowing you to see every key and frame on every keyboard, even when the stand is full.
The two acrylic mounts are strong and secure without damaging the keyboard case. The acrylic mounts are then supported by two high-strength steel beams running along the underside of the mount in an area where the keyboards do not touch.
The stand is also available in a smaller form factor designed to display just one keyboard. This stand has two steel fasteners behind the keyboard support section and only one hole in the acrylic holders. The single keyboard display stand measures 5.6″ x 3.9″ and the triple keyboard display stand measures 10.6″ x 5.2″.
Image Credit: Fall