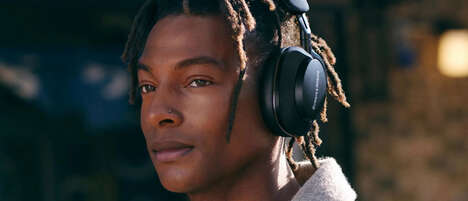 Bowers & Wilkins has announced the PX7 S2, its latest active noise-cancelling headphones, which the company is promoting as a premium option for audio-obsessed consumers.
The PX7 S2 is equipped with a pair of custom-made 40mm drivers that are specially angled to create a more immersive listening experience. What's more, the headphones feature an updated version of the Bowers & Wilkins noise cancellation system; the new system now comes with six performance-focused microphones that have been carefully engineered to greatly improve their noise-cancelling capabilities.
In terms of construction, the headphones also boast a noticeably slimmer build, improved fit, and better materials. In addition, the PX7 S2 comes with memory foam ear cushions and up to 30 hours of battery life.
Image Credit: Bowers and Wilkins