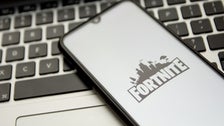 The two entertainment giants say they will create an immersive digital experience that is safe and fun for kids of all ages, but offered a few details about what the virtual world will look like or when they plan to launch it.
The two companies said they will work together to ensure the safety, privacy and well-being of children, as well as provide children and adults with tools to empower them to manage their digital experiences.
"We're excited to come together to create a space in the metaverse that's fun, exciting, and crafted for kids and families," said Epic CEO and founder Tim Sweeney. Press release.
Sweeney told The Washington Post Last year, he envisioned the metaverse as a kind of "online playground" where users can play games and watch movies together on Netflix.
The two companies join a number of other companies looking to create their own metaverses, such as Niantic, an augmented reality platform that develops games such as Pokémon GO. Niantic raised $300 million last year to build what she calls "the real world metaverse."