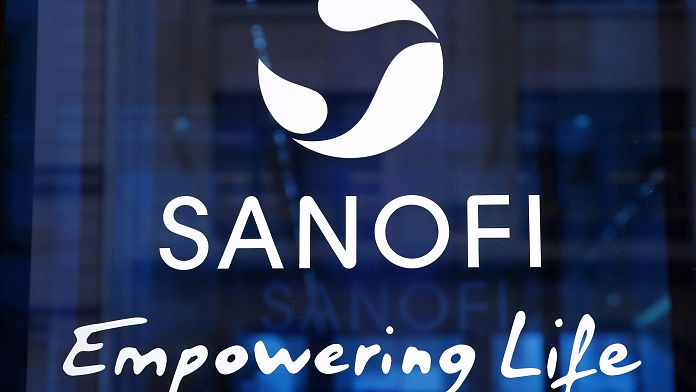 Sanofi and GlaxoSmithKline (GSK) announced on Thursday that they are starting large-scale trials of their COVID-19 vaccine.
The phase III clinical trial will involve 35,000 people aged 18 years and over from several countries and will study the efficacy of the vaccine against the original strain of the virus, as well as variant B.1.351, first discovered in South Africa.
"Recent scientific evidence indicates that antibodies generated against the B.1.351 variant can provide broad cross-protection against other more transmissible variants," both companies said. says in the statement.
The clinical trials, which will be launched in the coming weeks, will focus on the protection that the vaccine provides when administered as a second dose after the first injection with another shot.
"We are encouraged to begin conducting the first vaccinations of this important pivotal Phase 3 study as we believe our unique technology platform will provide a clinically relevant vaccine option," said Thomas Triomph, global head of Sanofi Pasteur. .
"We have adapted our vaccine strategy to be forward-looking as the virus continues to evolve, and to reflect what may be needed in a post-pandemic environment. This test demonstrates the urgency and flexibility of our approach to overcome the ongoing impact of this pandemic," he added.
Development of a Sanofi/GSK vaccine initially failed, as the companies announced in December that their vaccine had caused "a lack of response in the elderly."
They have since adapted the formula and announced earlier this month that their protein-based vaccine produces antibodies 95-100% of the time after the second dose.
The vaccine will be approved in the fourth quarter of this year, Sanofi and GSK said. It is expected that by then most of the adult population in the US, UK and European Union will be fully vaccinated.
Four vaccines have so far been approved in the EU: Pfizer/BioNTech, AstraZeneca/Oxford University, Moderna and Johnson & Johnson, the last of which is a single dose.
However, some experts, including Pfizer CEO Albert Burla, have said that a third booster dose may be needed within 12 months of the second dose.
Sanofi is also developing an mRNA vaccine — a technology used by Pfizer/BioNTech and Moderna — with US therapeutics company Translate Bio.
He also closed deals to manufacture tens of millions of doses of Pfizer and Johnson & Johnson doses.