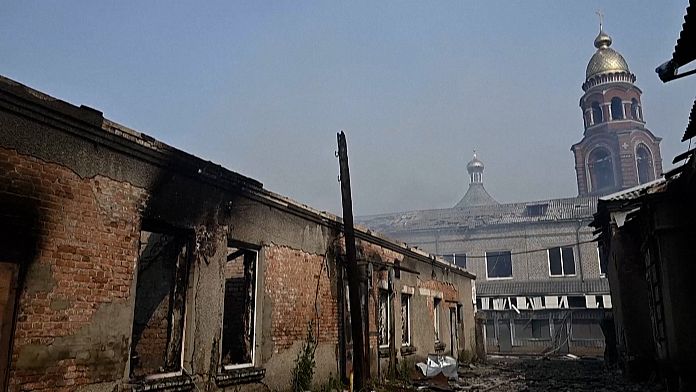 Russia said Sunday it had captured the strategic Ukrainian city of Lysichansk and the entire front-line Luhansk region, as the mayor said six people had died in Russian shelling in the west.
The successes claimed by Russia will mark a decisive breakthrough for Moscow's forces seeking control of eastern Ukraine, more than four months after their invasion and after they have been distracted from the capital Kyiv.
The shelling of Kramatorsk, the administrative center of the Donbass region of Ukraine, left debris and destruction in its wake. According to Mayor Alexander Goncharenko, Kramatorsk has been shelled by Smerch rockets for the second day in a row. According to him, as a result of attacks on a residential area and an unoccupied hotel, no one was injured.
The aftermath of the Russian shelling of the city of Slovyansk in eastern Ukraine shows a market destroyed by numerous rocket launchers. According to the mayor Vadim Lyakh, as a result of the attack of the advancing troops on the city, six people were killed, including one child.