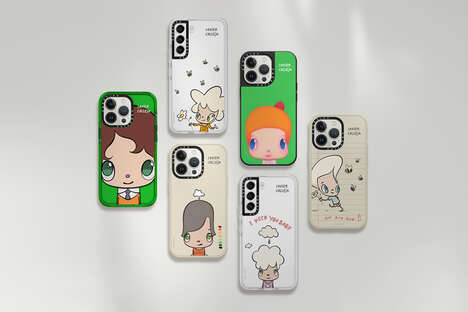 CASETiFY is releasing another themed collection, this time featuring artist Javier Calleja for a range of tech accessories featuring his "Chibi" characters. The Spanish artist became famous for his adorable characters and accompanying drawings, having previously produced art in mediums such as drawings, paintings and sculptures.
The CASETiFY collection features Calleja "Chibi" characters from the "Impact" case line, depicting them with large, oversized heads and wide eyes. The collection also features "chibi" expressions inspired by René Magritte, as well as CASETiFY exclusives such as "Canvas Case", which will be released in limited quantities.
The Javier Calleja x CASETiFY Collection will appear on the CASETiFY website and studio on July 6th for priority access and July 7th for official release.
Image credit: CASEtiFY