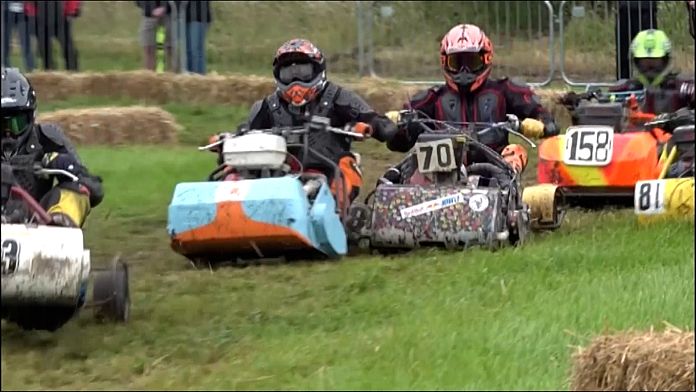 Ready, tuned, mow… On July 2 and 3, Heddington, Wiltshire hosted the annual World Lawn Mower Championship.
Organizer Ian Radcliffe, unafraid of a scheduling conflict that sees the race meet Silverstone's F1 British Grand Prix, believes the sport can become even more competitive.
Ferraris and McLarens might be absent, but there were several categories of races depending on the complexity of the car.
Driving conditions were difficult, slippery and very bumpy at first, which is not good for this "mass" motorsport.