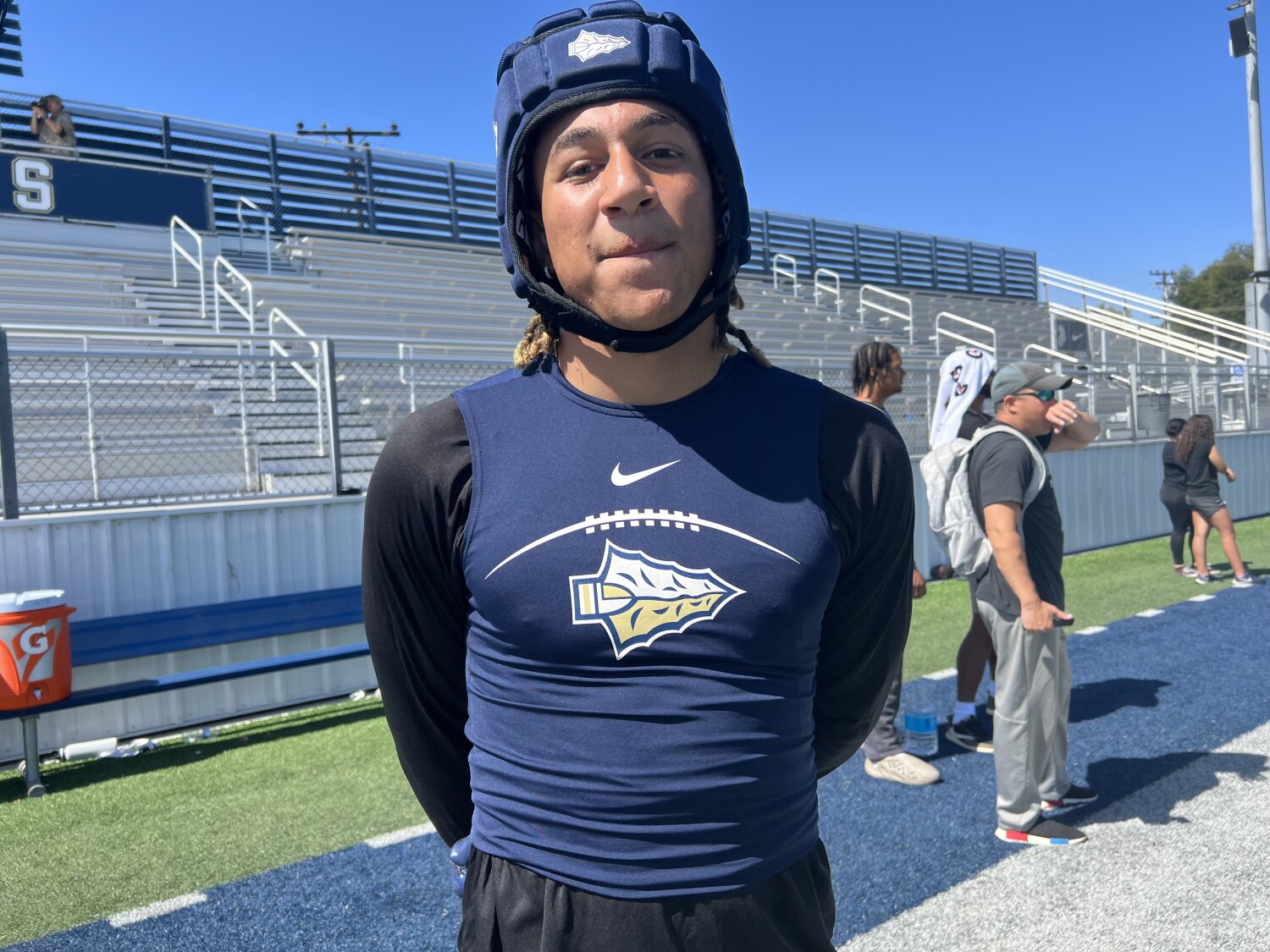 Prepare a sun lounger, ice box and sunscreen. Saturday will be the busiest and best day to watch Southern California's seven-on-seven summer soccer game.
Tournaments are held in Edison, Simi Valley, Culver City, Newport Harbor, Temecula Valley and Redondo Union.
The Edison Battle at the Beach tournament brings together an almost complete list of the best teams and players. It also features intriguing battles between private and public schools.
Elite quarterbacks include Malachi Nelson of Los Alamitos (USC commit), Cadin Semonza of Mission Viejo (State Ball), St. Piers Clarkson of John Bosco, Louisville, Niko Yamaleava of Long Beach Poly, Tennessee, Elijah Brown of Mater Dei, Miles Jackson of Long Beach Millikan and CJ Tiller of Rancho Cucamonga, Boise.
Another position that's brimming with Battle on the Beach talent is defensive back, from Daylen Austin Pauley (LSU) to Rodrik Pleasant Gardena Serra and St. Louis. Peyton Woodyard and Ty Lee John Bosco (UCLA).
Pool games at 9am include Mission Viejo vs. Long Beach Poly & St. John Bosco vs. Los Alamitos. This is about as good as players with the same skill level.
The Culver City tournament will feature several City Section teams, including San Pedro and outstanding tight end Nicolas Fernandez. Loyola quarterback Xavier Rice returned from an ACL tear in Game 2 last season. Mira Costa has some of the best returning players in skill positions.
San Clemente leads the Newport Harbor tournament as the Tritons continue to compete for the starting quarterback. The Temecula Valley is filled with Inland Empire teams led by the Corona Centennial.
Simi Valley, who was a bit depressed while participating in the St. The John Bosco Tournament last week will host a 16-team tournament on Saturday. Oakes Christian, St. Francis, Calabasas and Saugus lead the teams. There are also competitions for linear manipulators.
The action starts at 9 am. The best games usually happen in the morning when the teams are fresh. By noon, when the temperature rises, fatigue sets in and coaches want other players to repeat the game, games become more uneven and unpredictable.
Saturday will be a great time to take a look at some of the teams and players to watch this fall. Of course, there are no linemen here, which means it's not real football, so don't get too excited if your team looks great and don't get too frustrated if your team struggles. These tournaments are all about how players develop skills, develop timing, learn to compete, and build team camaraderie.
It's always fun as long as players, coaches and parents understand that a season isn't about winning or losing a passing tournament.