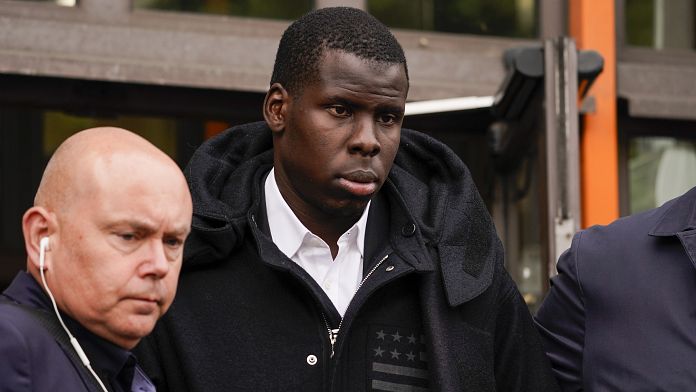 West Ham United footballer Kurt Zouma has pleaded guilty to animal cruelty after he was caught on camera harming his pet cat.
On Tuesday, the 27-year-old French international admitted to two offenses under the Animal Welfare Act in Thames Magistrates' Court.
In February, Zuma's younger brother, Yoan, was filmed kicking his Bengal cat through the kitchen, then throwing a pair of shoes at her and hitting her on the head.
Footage of the violence was posted on the social network Snapchat, which caused widespread outrage.
Prosecutor Hazel Stevens told the court that Zuma said he would "kill" his cat for apparently damaging a chair in his house.
"Since the footage went public," Stevens said, "people have started hitting the cats and posting them on various social media platforms."
"Their behavior does not match what is expected from a high-profile image," she added.
The Royal Society for the Prevention of Cruelty to Animals (RSPCA) took care of Kurt Zouma's two pet cats after the incident and filed a lawsuit.
West Ham United originally fined Zuma the maximum two-week wage, with the player also losing a sponsorship deal with Adidas. But the London club decided not to disqualify the player and even chose him for the match on the day the incident became known.
West Ham stated that the cats "did not suffer any bodily injury" and that Zuma's fine was donated to animal welfare organizations.
The 27-year-old man pleaded guilty Tuesday to two counts of causing unnecessary suffering to a protected animal, with another charge dropped.
Yoan Zuma, 24, also confessed to one incident of aiding, abetting, advising or inducing his brother to commit a crime. In February, he was suspended by English fifth tier football club Dagenham & Redbridge.
Both men will be convicted on June 1.