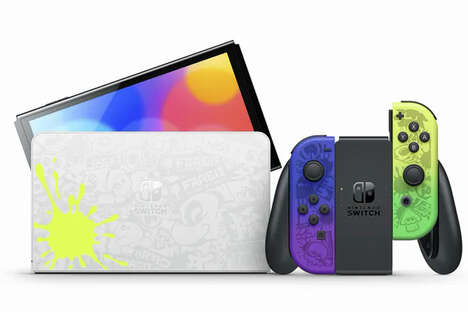 The Nintendo Switch OLED Model Splatoon 3 Edition is the upcoming version of the brand's handheld game console that hardcore fans can purchase ahead of the game of the same name.
The console is made up of an OLED model but adorned with a series of color accents to convey its connection to the upcoming Splatoon 3 game. This includes a series of black and white art on the dock with a splash of neon paint as an accent, while the Joy Cons are covered in a neon gradient. paints.
The Nintendo Switch OLED model Splatoon 3 Edition will hit store shelves on August 26, while the video game Splatoon 3 is expected to release on September 9, 2022.