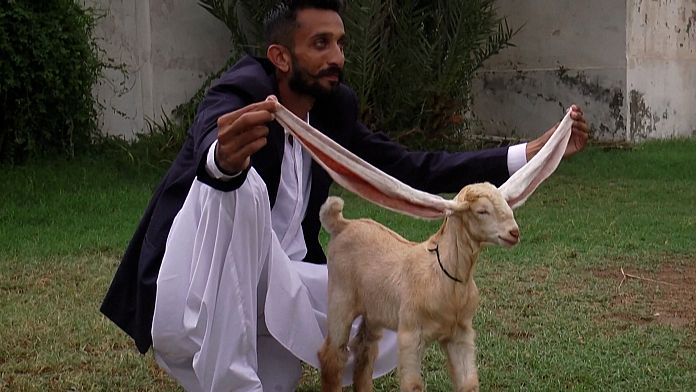 A goat with extraordinarily long ears has become something of a media star in Pakistan, and its owner claims a world record that may or may not exist.
Simba now leads a pampered life in Karachi, where he was born last month with startlingly long ears that have grown even larger, reaching 54 centimeters (21 inches).
Breeder Mohammad Hasan Narejo says he reached out to the Guinness World Records to see if his ward could be included in the list of the greatest goats of all time, although the "longest-eared goat" category does not currently appear on the organization's website.
Simba's ears are so long that Narejo has to throw them over his back to keep the little bluff from getting on them.
He also designed the straps so that Simba could wear long eyelets around his neck.
Narejo is wary of the attention Simba is getting, including from rival breeders, and resorts to prayer and tradition to try and ward off any ill will.
Narejo plans to raise Simba as a producer to promote Pakistan's image as a goat farming country.