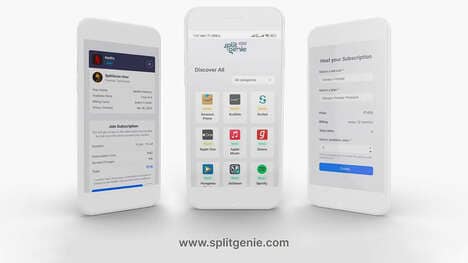 The SplitGenie Platform is a solution for consumers who want to take better control of their digital subscription plans and share them with others to cut costs.
The platform works by adding subscriptions before sharing it with multiple others, depending on the number of available slots. Users can also request to join, and administrators have the ability to allow or reject incoming joiners. The wallet section supports the collection of payments from all members to help significantly reduce the amount of money everyone has to pay for the respective subscription service.
The "SplitGenie" platform makes users feel comfortable with verified accounts and encrypted credentials to ensure maximum security. Users can also benefit from seamless transactions when it comes to paying for shares.