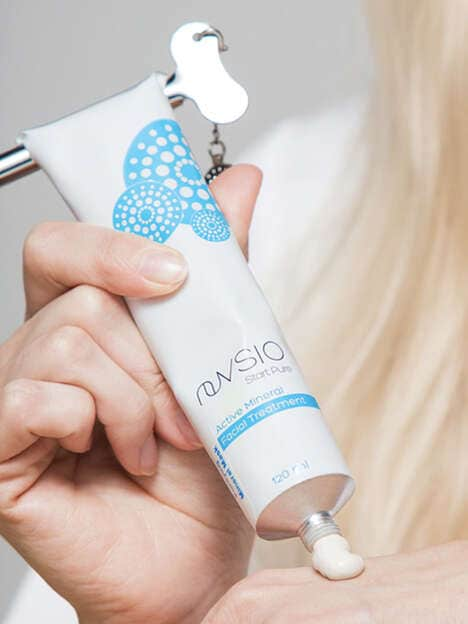 Launched in 2011, NuVsio offers scientifically formulated and all-natural skin care based on active minerals. These groundbreaking formulations repair, repair, protect and improve the skin microbiome. NuVsio was created on the background of Dr. Elena Bray is a PhD student at the University of Toronto.
The NuVsio Purifying Mineral Mask is an active mineral treatment that provides deep detoxification. Used twice a week or as an ultra-gentle cleanser at night, the product guarantees long-term results: skin appears smoother, more balanced and even-textured. The procedure also normalizes the pH of the skin and enhances the natural barrier function.
NuVsio Purifying Mineral Mask is formulated with "a proprietary blend of natural minerals from ancient mountains and deep seas." These blends are optimized using NuVsio's special holistic technology.
Image Credit: NuVsio