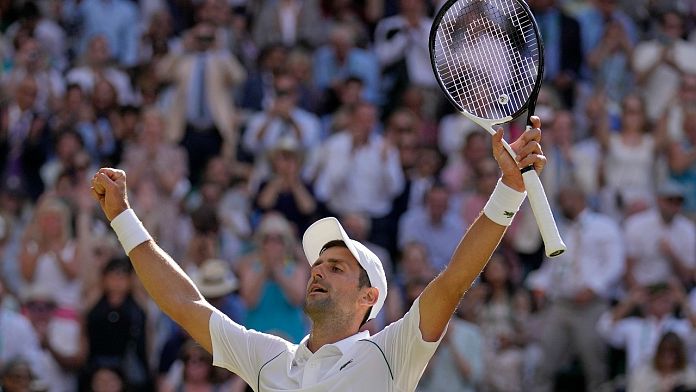 Novak Djokovic beat Nick Kyrgios to win the men's singles title at Wimbledon for the seventh time and fourth in a row.
The world No. 1 seeded Serb and world No. 3 went out to beat the unseeded Aussie in four sets, 4-6, 6-3, 6-4, 7-6 (7-3).
Only Roger Federer has won more Wimbledon titles – eight.
This brings Djokovic's total of Grand Slam titles to 21, surpassing Roger Federer but still one behind record holder Rafael Nadal. Only Federer has won more Wimbledon titles – eight.
Kyrgios played in his first Grand Slam final. As in previous matches leading up to the final, he monologues, yelled at himself or his entourage, found an excuse to disagree with the referee in the chair (and earned a warning for swearing), and threw a water bottle.
But he was generous in defeat, praising his opponent and the crowd. There were fears of a bad mood, but instead, the players' post-match speeches on the court were peppered with laughter and applause.
This is a breakthrough story. More details later, refresh the page.