From Jim Reed of Deutsche Bank today: "…in history, a recession usually has a negative imprint in the first month after its announcement, which then continues for most of the next year. It clearly hasn't happened yet."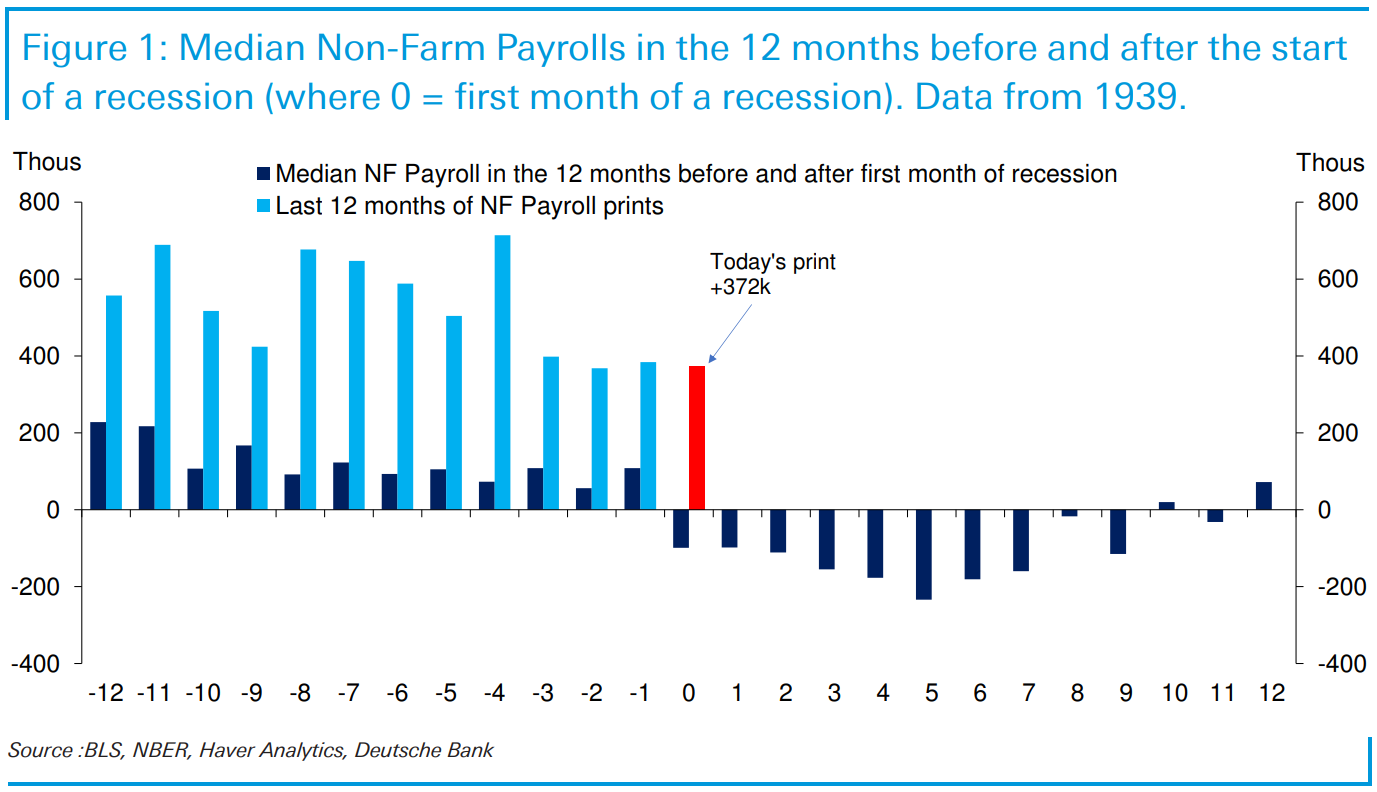 On the other hand, he warns that slowing NFP growth should not signal an impending recession.
For more on labor market-related recession indicators, see here.