NEWNow you can listen to Fox News articles!
JOHANNESBURG – Mass shooting in a tavern in Soweto village in Johannesburg According to police, 14 people were killed, three more are in critical condition.
Police say they are investigating reports that a group of men arrived in a taxi van and opened fire on patrons at the bar late Saturday night. On Sunday morning, the police removed the bodies of the dead and investigated, which led to a mass shooting.
Three critically injured and another injured were taken to Chris Hani Baragwanath Hospital.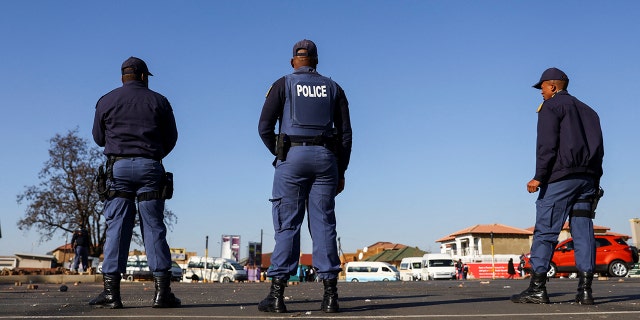 The number of rounds of ammunition found at the scene indicates that a group of people shot at visitors, he said. Gauteng Provincial Police Commissioner Lieutenant Gen. Elias Mavela.
SOUTH AFRICAN POLICE INVESTIGATES DEATH OF 21 MINORS AGED 13 TO 17 IN TAVERN
"The initial investigation suggests that these people were having fun here, in a licensed tavern works at the right time," Mawela told The Associated Press.
"Suddenly they heard shots, that is, when people tried to run out of the tavern. At the moment, we do not have complete information about the motives and why they targeted these people, "he said.
AT LEAST 20 DIE IN SOUTH AFRICAN CLUB
"You can see that large-caliber firearms were used and fired randomly. You can see that each of these people was struggling to get out of the tavern," Mawela told The Associated Press.
CLICK HERE TO GET THE FOX NEWS APP
The Soweto bar shooting comes two weeks after 21 teenagers were found dead in an East London tavern. Authorities have not yet announced the cause of these deaths, but officials say the teenagers were not shot or crushed in a stampede.