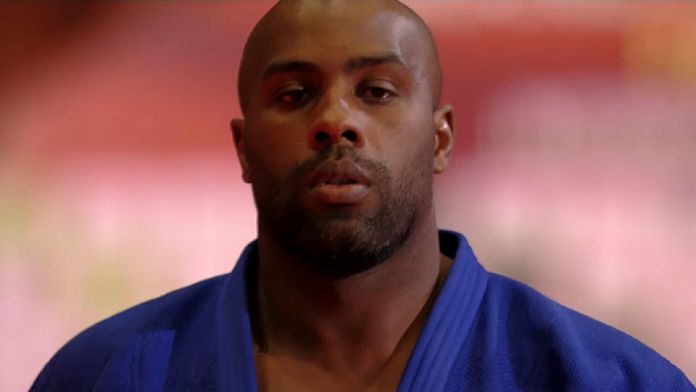 On the last day of the Judo Grand Slam in Hungary, Teddy Riner returned in top form.
Day 3 began with the appointment of former Hungarian President Pal Schmitt as Ambassador of the International Judo Federation.
As his first act, he awarded the President of the European Judo Union, Dr. Laszlo Toth received a lifetime award from the International Fair Play Committee.
Judo reached a climax when young Japanese star Murao Sanshiro demonstrated fast and brutal judo. Italian Christian Parlati was unable to stop Murao in his search for gold.
CNN Advertising Sales Vice President Corinne Keller was in attendance to present the medals.
In her new weight category -78 kg, Italy's Alice Bellandi made a splash when she defeated Olympic champion and world No. 3 Inbar Lanir from Israel.
She was awarded medals by IJF Executive Committee Member and Kodokan President Haruki Uemura.
In the category up to 100 kg, the Japanese Kentaro Iida was in shape all day, having perfectly beaten the world champion Nikoloz Sherazadishvili.
The final was the Battle of Uchi-mata against the veteran Varlam Liparteliani, but the Japanese overtook her with a decisive Waza-ari score.
He was awarded the ANOCA President Mustafa Berraf Medal.
Japan's Wakaba Tomita, weighing over 78kg, made it through the preliminary competition. In the final, she defeated one of the most decorated judokas of all time, Idalis Ortiz from Cuba.
The medals were presented by IJF Vice President Carlos Zegarra.
Return of Teddy Riner
In the +100kg category, it was the return of a true judo superstar, Teddy Riner.
The 10-time world champion, 2-time Olympic champion and 4-time Olympic medalist in the individual competition, as well as the current Olympic champion in the mixed team, took the first steps towards his third Olympic gold in the individual competition.
Far from Paris, but Riner clearly intends to regain the throne.
The medals were presented by IJF General Treasurer Nasser Al Tamimi.
The last day in Budapest ended more successfully for the Hungarian team. He was crowned by the young man Zhombor Veg, who won his first medal in the Grand Slam tournament!
An inspiring end to another great tournament in Hungary.