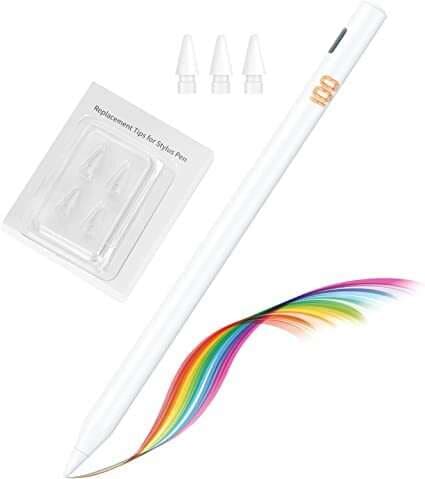 MKQ recently released a multifunctional stylus compatible with iPad 2018 and newer. The pen with an impressive design immediately catches the eye. It is equipped with an LED screen that displays the current battery level. It is equipped with advanced features such as palm rejection technology, effectively preventing unwanted lines from appearing on the screen during operation. Tilt and pressure sensitivity support system allows users to experience the best drawing technology on the market.
This state-of-the-art stylus provides excellent accuracy and can stick to the stylus tip without noticeable lag. The handle provides a comfortable grip and distributes weight evenly, allowing your hand to move effortlessly at all times.
The pen provides nine hours of battery life and can be easily charged with a USB-C cord. This stylus is a must-buy, it's only $25.99 on Amazon and it's currently available at 30% off.
Image credit: MKQ