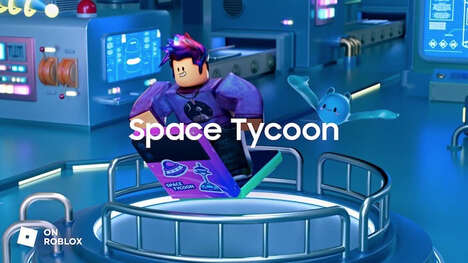 South Korean electronics giant Samsung has announced the launch of its "virtual playground" called Samsung Space Tycoon. The new virtual space will be released on the popular Roblox metaverse platform.
The highly immersive digital space will offer users to create games and play with each other in the space environment, the company says. For Samsung, the space will allow the brand to showcase its latest content in a fun and interactive way. The virtual playground will take place at the Samsung Space Station, where users will explore the brand's latest products. In addition, users will be given the opportunity to create their own Samsung products, including Galaxy smartphones, home appliances, and Smart TVs.
"We wanted to give our Gen Z customers the opportunity to experience Samsung products in a way they've never done before. We will continue to showcase content that can provide more meaningful and engaging digital experiences for both our current and future customers," Jinsu said. Kim, Executive Vice President, Samsung Electronics Corporate Design Center.
Image Credit: Samsung