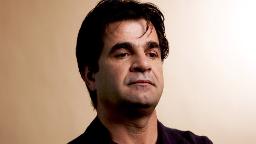 Panahi, 62, who won the Golden Bear at the Berlin International Film Festival in 2015 for his film Taxi, was arrested in Tehran on Monday when he went to the prosecutor's office to check on director Mohammad Rasoulof, Iran's semi-official news agency reported. More reported.
Rasoulof, winner of the 2020 Golden Bear for No Evil, and his colleague Mostafa Aleahmad were arrested last Friday on charges of trying to "inflame and disrupt the psychological safety of society," according to the semi-official publication Fars. News Service.
Human Rights Watch
said the arrests were part of "a crackdown on … peaceful dissent amid deteriorating economic conditions and what appears to be a dead end in the resurrection of the international community's nuclear deal with Iran."
HRW described Rasoulof as an outspoken critic who had previously been sentenced by an Iranian court to "one year in prison and a two-year film ban on charges of 'propaganda against the system' for the content of his films."
The arrests of the filmmakers drew international condemnation.
On Monday, the Cannes Film Festival released a statement demanding the "immediate release" of Panahi, as well as Rasoulof and Aleahmad, who he said were "protesting against violence against civilians in Iran."
"The Cannes Film Festival strongly condemns these arrests, as well as the wave of repression clearly ongoing in Iran against its artists," the statement said.
Panahi's 3 Faces won the Best Screenplay award at Cannes 2018; Rasoulof's work has won numerous awards at the festival since 2011.
"Repressive Reflex"
In addition, Iran's former deputy interior minister, Mostafa Tajzadeh, was arrested last Friday on charges of colluding against national security and "publishing lies to incite public outrage," the semi-official Iranian news agency Fars News Agency reported.
Tajzadeh, who briefly served under President Mohammad Khatami in 1998, has become an outspoken critic of the government, recently tweeting to his 350,000 followers that "according to the latest Stasis poll, 57% of Iranians 'support the Iran nuclear deal' and 17% oppose it." It. "
Sahar Akbarzai of CNN, Ramin Mostakhim and Mohammed Tawfik contributed to this report.