Weekly data through June 18 and through June 25, and Google/big data through July 2 for the US economy (continued) Part I, Part II, Part 3 as well as Part IV).

Source: Lewis-Mertens-Stock WEI, New York Fed via FREDas of 07/07/2022.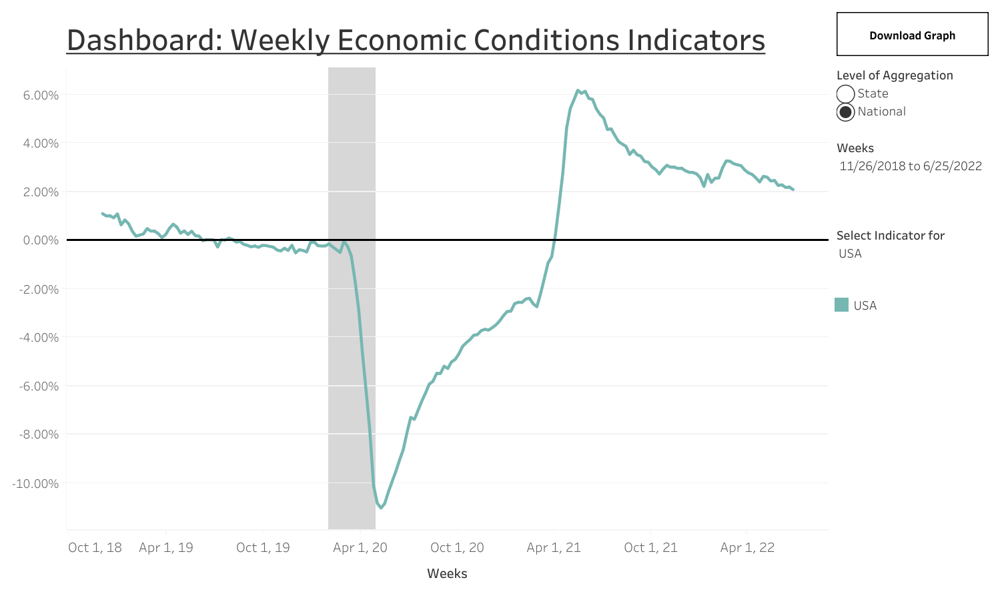 Source: Baumeister, Leiva Leon and Sims Weekly Economic Health Indicatoron 06/25/2022, as of 07/07/2022.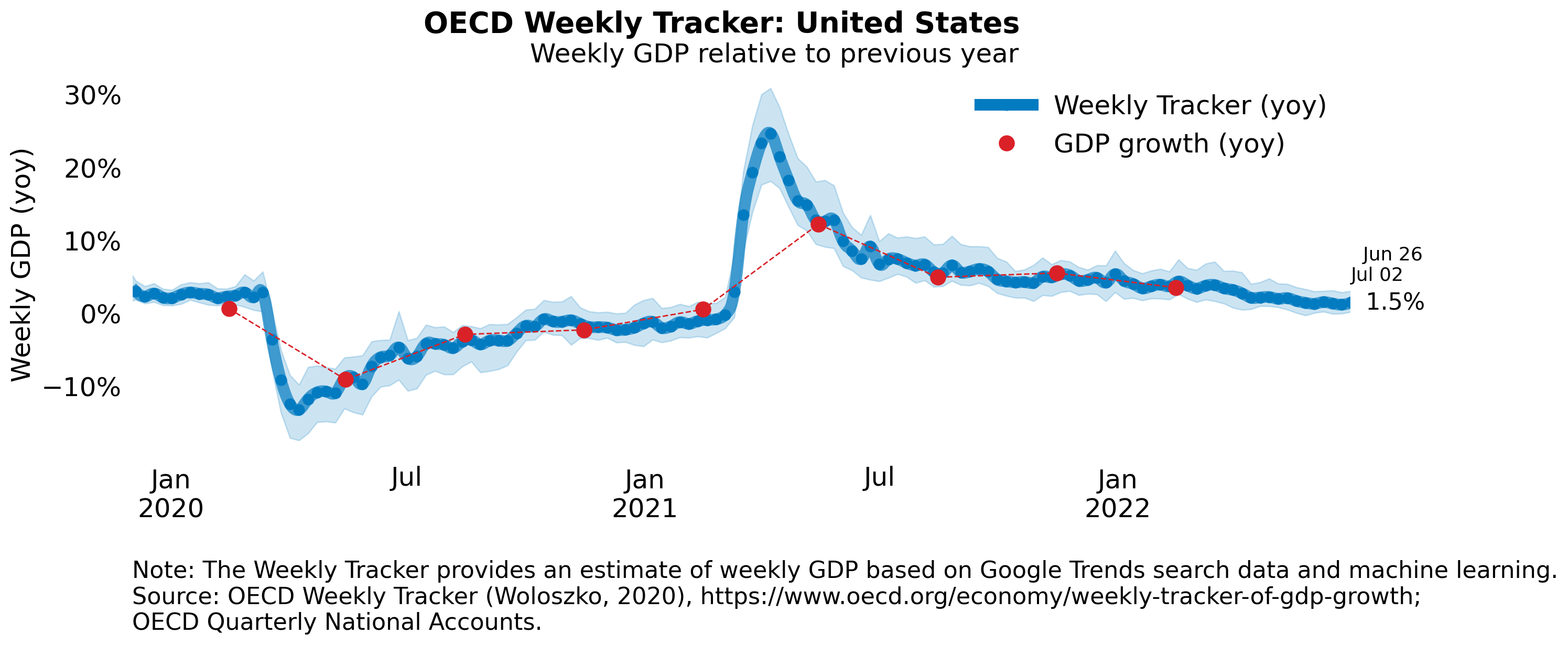 Source: OECDas of 07/07/2022.
Tomorrow is the first reading of the monthly conditional indicators – from the employment data for June. Bloomberg Consensus: +268 for NFP, +240K for private NFP. Assuming May numbers are not revised, this is the NFP trajectory.
Figure 1: Non-farm payrolls, May report (blue), April report (yellow), March report (green), February report (red) and Bloomberg consensus as of July 7, assuming no revision of May report (pink) square), all in 000, sa, on a logarithmic scale. Source: BLS via FRED, Bloomberg, author's calculations.
Until June, the data we have does not seem to point to a recession (whereas the consensus points to a recession in 2023, even possibly in the second half of 2022).