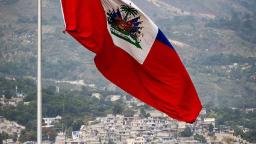 According to MSF, they are trapped in ongoing fighting between
rival groups
fighting for control of the Cité Soleil area.
According to MSF, the first fighting erupted on July 8, effectively preventing residents from leaving the area and blocking the delivery of vital aid, including truckloads of drinking water.
Three MSF medical workers based in the affected area of ​​Brooklyn are helping those affected by the fighting, the team said.
"Along the only road leading to Brooklyn, we came across corpses that are decomposing or incinerated," MSF chief of mission Mumuza Muhindo said in a press release.
"It can be people who were killed during the clashes, or people who tried to leave, who were shot – this is a real battlefield. It is impossible to estimate how many people were killed," he added.