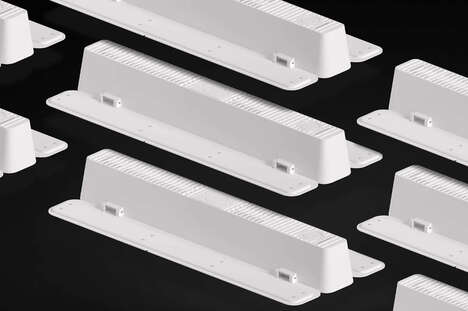 The RAB L34 spotlight was designed by Glen Oross and Peter On as a customizable workshop lighting solution to offer customized lighting.
The unit works in recessed ceilings and provides impressive lighting thanks to the large number of LEDs positioned in the light. A series of hinged wings are located on either side of the lantern, allowing the light to be directed sideways or straight down, depending on the need.
The body of the RAB L34 bay light is made from 100% recycled plastic and features a utilitarian design ideal for placement in a variety of spaces. This makes it ideal for professional or personal workstations and even educational institutions.