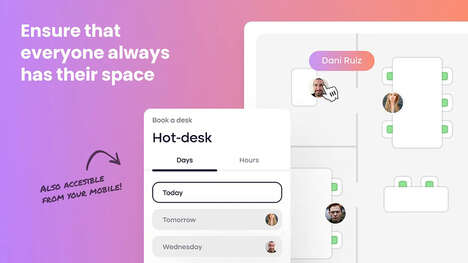 Many professionals have adopted a hybrid schedule that consists of working from home and the office, where the "Desky" app is designed to provide support.
The app works by forcing offices to open up their workstations and giving employees the option to select a desk or conference room for their specific needs on that day. This allows office space to remain flexible in a changing marketplace and support businesses looking to make the most of the time employees spend in the workplace.
The Desky app prioritizes flexibility and adaptability and is suitable for organizations of all sizes. The platform can help companies make the most of existing space, rather than adding to it.