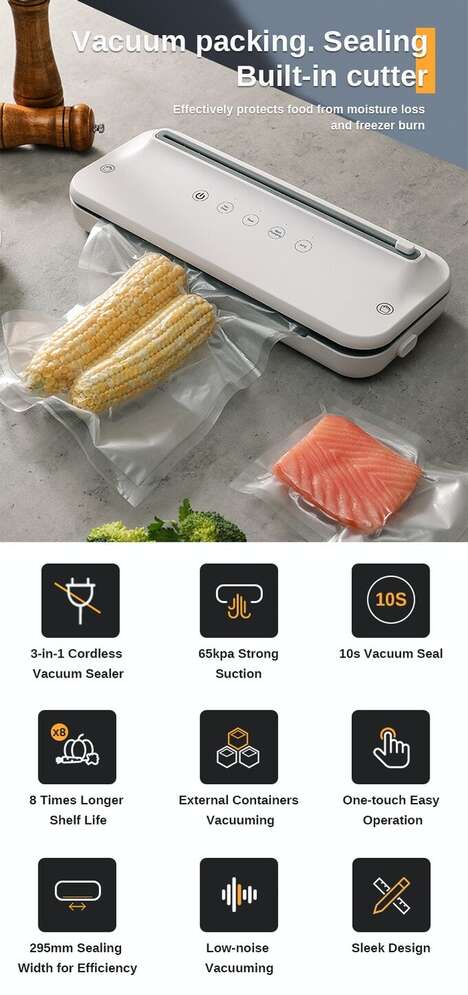 Mosoco recently created a 3-in-1 cordless vacuum food sealer for kitchens and camping trips. The sealer allows you to lock dry and wet products with simple touch controls. In addition, it has useful functions for cutting packages.
This wireless device is available worldwide and comes with a one year warranty. Its wireless capability and smart temperature control feature is what sets this product apart from others on the market.
In just 10 seconds, food can be sealed with a powerful 65kPa suction mechanism. The sealing process ensures silent vacuuming and will allow your items to last up to eight times their stated expiration date. This process makes vacuuming more affordable and faster than other sealants on the market.
Once fully charged, the wireless device can be used up to 80 times, making it ideal for camping and long trips. The product is currently available on Kickstarter for $49 with a 38% discount.
Image Credit: Mosoko