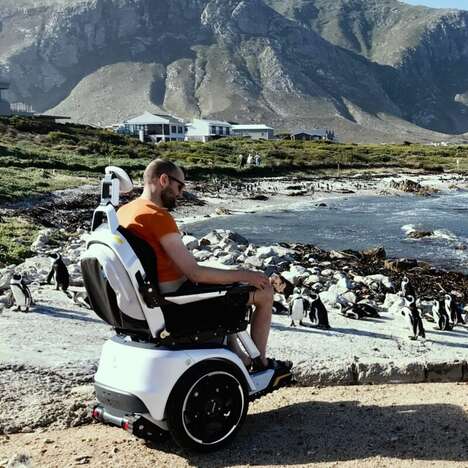 Scewo, a Swiss medical technology company, has launched the Scewo BRO Power Wheelchair, which offers several industry firsts. This wheelchair goes beyond normal functioning as a mobility enhancer or mobility solution for paraplegic citizens with unique tracks and a robotic arm.
This wheelchair is marketed as the "next generation power wheelchair" because it is able to move up and down stairs, climb and descend to allow users to reach shelves and floors, and even negotiate slightly uneven terrain. The wheelchair rides on two large wheels that are elevated enough to overcome two-inch bumps, while using a mixture of artificial intelligence and sensor systems to ensure the rider is always comfortably positioned and balanced.
Interested consumers can book a test drive on the Scewo website ahead of the wheelchair's official release later this year.
Image Credit: JerryRigEverything, Scewo