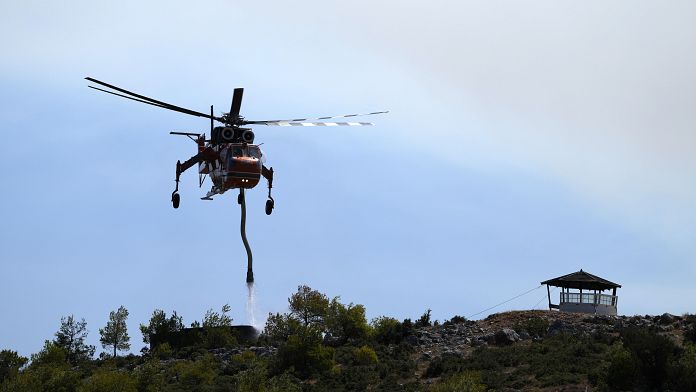 In Greece, while extinguishing a forest fire on the island of Samos, a fire helicopter crashed.
The Greek Coast Guard said a plane carrying four people crashed into the Aegean Sea on Wednesday afternoon.
As a result of the crash, two people were seriously injured, one of the crew members is still missing.
"The Romanian helicopter pilot was found safe and sound by the Greek Coast Guard off the coast of Samos and taken to a hospital on the island," a spokesman told AFP.
"Two crew members, a Romanian and a Moldovan, were found unconscious in the water, resuscitation efforts are ongoing," they added.
A search and rescue operation is underway to find the fourth Greek crew member. added on twitter.
A total of three helicopters and five planes were deployed to help firefighters fight the fire in Samos, the Greek fire department added. statement.
After last year's deadly fires in the country, foreign rescuers were sent to Greece as part of an EU mechanism to increase resources.