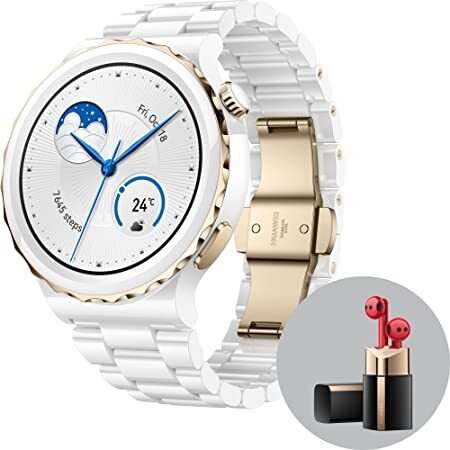 HUAWEI has announced the official release of its flagship smart watch WATCH GT 3 Pro in the Canadian market. This is a high-end HUAWEI smartwatch with two separate models: titanium and ceramic versions. The WATCH GT 3 Pro Titanium Edition is priced at 548.99 CAD and the Ceramic Edition is priced at 798.99 CAD.
To celebrate the launch of this watch in Canada, HUAWEI is offering customers either a free pair of FreeBuds Pro or a free pair of HUAWEI FreeBuds Lipstick as an incentive to purchase the watch. This increases the cost by $271 or $348, respectively, and also provides customers with industry-leading mobile ANC in-ear headphones.
The new WATCH GT 3 Pro in Canada features improved features over the original WATCH GT 3 release, including 30% faster charging speeds, improved element resistance, and improved health features such as an active heart rate monitor and step counter.
Image credit: HUAWEI