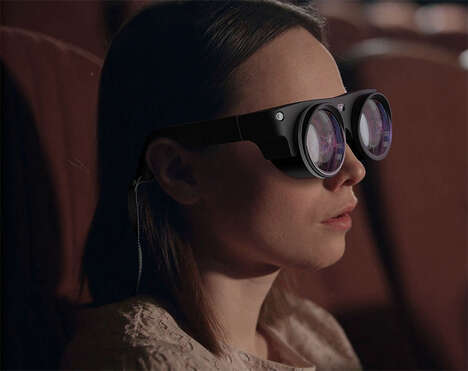 The René Augmented Reality Concept Glasses is a wearable technology solution for theater guests that helps them enjoy their experience better by integrating enhanced audio and visual aspects.
An augmented reality (AR) headset can be rented at the box office and presented to guests as a reimagining of analog opera binoculars. A magnifying glass is built into the front of the lenses for easy zooming, while a range of sensors, dual lenses and head-tracking cameras support special effects.
Designed by Jaeyong Cho, Nankyeong Han, and Jimin Sol, the René Augmented Reality Concept Glasses are equipped with a bone conduction sensor, allowing users to enjoy live and recorded sounds.