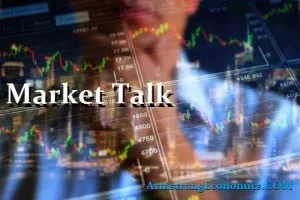 ASIA:
Singapore's economy grew 4.8% year-on-year in the second quarter of 2022, according to preliminary estimates released by the Department of Trade and Industry (MTI) on Thursday (July 14). On a quarterly basis, Singapore's seasonally adjusted gross domestic product (GDP) was flat in the second quarter after increasing 0.9 percent in the first quarter. The manufacturing sector expanded 8 percent year-on-year in the second quarter of 2022, which is similar to a 7.9 percent growth in the previous quarter.
Top US and Japanese economic officials have vowed to work together to deal with rising food and energy prices, reiterating their condemnation of Russia's war in Ukraine. US Treasury Secretary Janet Yellen and Japanese Treasury Secretary Shunichi Suzuki said on Tuesday that the war has increased exchange rate volatility, posing risks to economic and financial stability. Japan, which is heavily dependent on oil imports, is struggling with limited energy supplies, in part because of the war and the depreciation of the yen against the US dollar.
Today was a mixed day for the major Asian stock markets:
The NIKKEI 225 was up 164.62 points or 0.62% at 26,643.39.
Shanghai fell 2.55 points or -0.08% to 3,281.74.
The Hang Seng shed 46.74 points or -0.22% to hit 20,751.21.
The ASX 200 rose 29.00 points, or 0.44%, to 6,650.60.
Kospi fell 6.29 points or -0.27% to 2,322.32.
SENSEX was down 98.00 points or -0.18% to 53,416.15.
Nifty50 fell 28.00 points or -0.18% to 15,938.65.
Today was a mixed day for the major Asian currency markets:
AUD/USD rose 0.00186, or 0.28%, to hit 0.67516.
NZDUSD fell 0.00031 or -0.05% to hit 0.61279.
USDJPY rose 1.33 or 0.97% to hit 138,908.
USDCNY rose 0.0285 or 0.42% to hit 6.75360.
Precious metals:
l Gold fell by $24.11/t. or -1.39% to 1711.12
l Silver fell by $0.712/t. ounces or -3.71% to 18,478
Some economic news from last night:
Japan:
The purchase of foreign bonds decreased from -1,414.0 billion to -1,491.0 billion.
Foreign investment in Japanese stocks rose from -490.3 billion to 526.3 billion.
Australia:
MI inflation expectations fell from 6.7% to 6.3%
The change in employment (June) increased from 60.6 thousand to 88.4 thousand.
The full change in employment (June) decreased from 69.4 thousand to 52.9 thousand.
Participation rate (June) increased from 66.7% to 66.8%.
Unemployment rate (June) fell from 3.9% to 3.5%
Singapore:
GDP (QoQ) (Q2) decreased from 1.4% to 0.1%
GDP (YoY) (Q2) increased from 4.0% to 4.8%
Some economic news for today:
Japan:
Capacity utilization (MoM) (May) decreased from 0.0% to -9.2%
Industrial production (MoM) (May) fell from -4.9% to -7.5%
India:
WPI Food (YoY) (June) up from 12.34% to 14.39%
Fuel WPI (y/y) (June) decreased from 40.62% to 40.38%.
WPI inflation (y/y) (June) decreased from 15.88% to 15.18%.
Manufacturing inflation WPI (y/y) (June) decreased from 10.11% to 9.19%.
Exports (USD) (June) increased from 37.94 billion to 40.13 billion.
Imports (USD) (June) increased from 63.58 billion to 66.31 billion.
Money supply M3 increased from 7.8% to 8.9%.
The trade balance (June) decreased from -25.64 billion to -26.18 billion.
CPI (YoY) (June) down from 7.04% to 7.01%
EUROPE/EEA:
The euro fell below parity against the dollar on Wednesday for the first time in almost two decades, as the hawkish activity of the US Federal Reserve and growing concerns about growing recession risks in the euro area continue to weigh on the currency. The European single currency started this year on a positive note, given the economic recovery from the pandemic. But Russia's invasion of Ukraine, a spike in European gas prices and fears that Moscow could further cut off supplies have heightened the threat of a recession and hurt the euro. The euro fell as much as 0.4% to a low of $0.9998 at 1245 GMT, its lowest level since December 2002. It last fell 0.1% on the day to $1,005 and has lost over 10% this year.
Former Chancellor of the Exchequer Rishi Sunak cemented his lead over his rivals and became the next UK prime minister on Thursday in an increasingly fierce race to replace Boris Johnson. Sunak, whose departure from the Treasury last week was one of the first in a cascade of resignations that forced Johnson to leave, has been a leader among conservative lawmakers, despite some blaming him for his role in Johnson's downfall. He is facing competition from Penny Mordaunt, junior secretary of commerce, and Foreign Secretary Liz Truss, who had previously launched her official campaign claiming she was the only applicant with the experience to make the "tough decisions" needed.
The main stock markets in Europe had a negative day:
l CAC 40 decreased by 84.83 points or -1.41% to 5,915.41.
l The FTSE 100 fell 116.56 points, or -1.63%, to 7,039.81.
l DAX 30 fell 236.66 points or -1.86% to 12,519.66.
Today was a mixed day in the major currency markets in Europe:
EURUSD fell 0.00073 or -0.07% to hit 1.00267.
GBPUSD fell 0.00308 or -0.26% to hit 1.18273.
USDCHF rose 0.00458 or 0.47% to hit 0.98328.
Some economic news from Europe today:
Germany:
Germany Thomson Reuters IPSOS PCSI (July) fell from 48.60 to 47.48.
German WPI (YoY) (June) fell from 22.9% to 21.2%.
WPI Germany (MoM) (June) fell from 1.0% to 0.1%.
Swiss:
Producer price index (YoY) (June) did not change and amounted to 6.9%.
PPI (MoM) (June) decreased from 0.9% to 0.3%.
GREAT BRITAIN:
Thomson Reuters IPSOS PCSI (June) down from 43.7 to 43.3
Italy:
Italy Thomson Reuters IPSOS PCSI (July) fell from 41.93 to 38.80.
France:
France Thomson Reuters IPSOS PCSI (June) increased from 44.23 to 42.53
USA/AMERICA:
Series I bonds are paying 9.62% per annum through October, and some US policymakers are calling for easier debt buying. Rep. Abigail Spanberger sent a letter to Treasury Secretary Janet Yellen urging her to remove the "red tape and outdated systems" preventing Americans from buying bonds. The legislator noted that older people, in particular, have problems accessing savings due to the online registry. Others have trouble verifying their identity and must visit a physical bank or credit union to provide a signature guarantee. Demand for Series I bonds rose 7.12% in November as 1.85 million new accounts were opened in the last week of June.
Markets are looking for a 75 basis point rise at the next Federal Reserve meeting, but will they raise rates higher than Canada's central bank did yesterday? Fed chief Christopher Waller expects a 75 basis point gain at the end of the month, but wouldn't be surprised if the Fed moves more aggressively. We have important data on retail sales and the housing market, which will be released before the July meeting. If this data is materially stronger than expected, it would have me leaning more higher for the July meeting as it shows that demand is not slowing fast enough to bring inflation down," Waller said, saying he was maintaining 75 basis points. walk with real data. Retail sales data will be released on Friday, and the latest report on the consumer price index broke records, reaching 9.1% y/y.
US Market Closing:
The Dow was down 142.62 points, or -0.46%, at 30,630.17.
The S&P 500 was down 11.4 points, or -0.3%, at 3790.38.
The Nasdaq rose 3.6 points or 0.03% to 11,251.19.
Russell 2000 fell 18.53 points or -1.07% to 1707.51.
Closing the Canadian Market:
The TSX Composite was down 286.13 points, or -1.54%, at 18,329.06.
The TSX 60 was down 19.31 points, or -1.71%, at 1112.4.
Brazil Market Closing:
Bovespa fell 1,760.31 points or -1.8% to 96,120.85.
ENERGY:
Oil markets have had a mixed day today:
Crude oil rose by $0.08/bbl. or 0.08% up to 96,380.
l Brent rose by $0.14 per barrel. or 0.14% to 99.71.
l Natural gas was down $0.044/MMBtu, or -0.66%, to 6.6430
l Gasoline was down $0.0377/gal or -1.17% to 3.1960.
l Heating oil rose $0.0098/gal or 0.27% to 3.6757.
The above data was collected around 3:10 pm EST on Thursday.
The main gains in commodities were soybeans (1.37%), rubber (1.81%), potatoes (6.29%) and rapeseed (1.55%).
l Main losers: palm oil (-5.13%), coffee (-5.05%), cotton (-4.19%) and corn (-6.08%).
The above data was collected around 3:20 pm EST on Thursday.
BONDS:
Japan 0.234% (+0 bp), US 2 3.16% (+ 0.015%), US 10 2.9688% (+ 6.28 bp); US 30's 3.11% (+0.045%), Bunds 1.179% (+3.4 bps), France 1.6850% (+2 bps), Italy 3.4210% (+19.3 bp), Turkey 18.14% (-5 bp), Greece 3.534% (+3.9 bp). bp), Portugal 2.363% (+9.7bp); Spain 2.391% (+13.3bp) and UK gilts 2.1010% (+4.1bp).