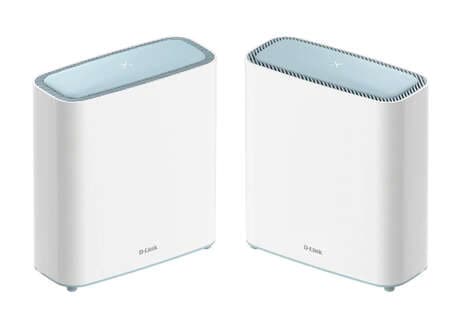 The D-Link EAGLE PRO AI AX3200 Mesh is an artificial intelligence (AI) networking solution for the home, designed to deliver impressive connectivity.
The router is equipped with the latest WiFi 6 connectivity and is capable of speeds up to 3.2Gbps. The system uses AI WiFi Optimizer to constantly keep every device on the network on the best channel for its needs, while AI Traffic Optimizer prioritizes critical internet connections. This speaks to the need for gaming connections, as well as support for 4K streaming.
The D-Link EAGLE PRO AI AX3200 Mesh comes in two and three packs, covering an area of ​​510 and 740 square meters, respectively. The system also provides voice control via Google Assistant and Amazon Alexa.