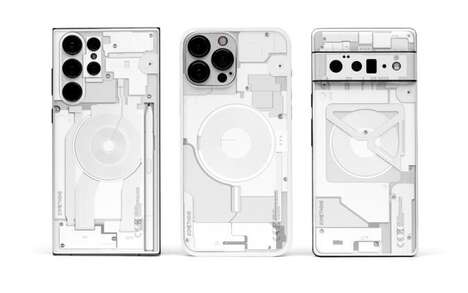 Dbrand Something covers are an ironic aftermarket accessory that smartphone users can embed into their mobile device to give it a decidedly transparent look.
The skins are offered in variants for the Google Pixel 6 Pro, iPhone 13 Pro Max, and Samsung Galaxy S22 Ultra, and are meant to be a fake look under the hood of the device. It's inspired by the Nothing Phone 1 design that was unveiled by the brand a few weeks ago with a transparent design taking center stage.
The Dbrand Something skins were wittily explained on the brand's website: "Someone could accuse us of stealing. Here's our thing: we didn't steal anything. This is not theft – this is plagiarism, which is definitely not a crime. We checked".