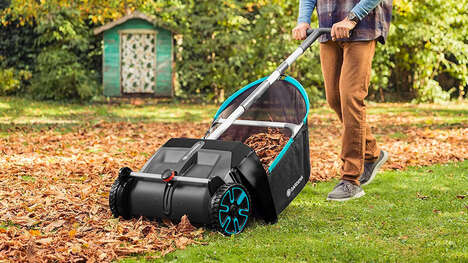 Leaf raking is notoriously tiring and can be extremely difficult for those with physical disabilities, and this is where the Gardena Leaf & Lawn Collector is here to help.
The gardening tool features a brush-cleaning function that sweeps all lawn debris into the rear basket for easy dumping into designated heaps or composts. The device is also designed to use the cut grass after cutting the grass, making it a great solution for use in spring, summer and autumn.
The Gardena Leaf and Grass Picker can be set to different heights to accommodate different terrain needs, and the adjustable handle is great for users of all sizes. The built-in handle on the rear basket makes it easy to remove debris.