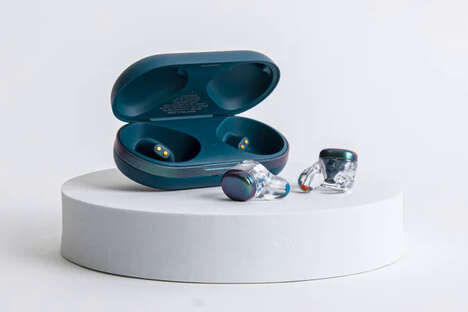 Ultimate Ears, the audio electronics brand that specializes in in-ear headphone (IEM) technology, has announced the launch of the UE Drops headphones, an extension of the company's popular UE Fits.
UE Drops boast custom design by incorporating Ultimate Ear's signature FitKit, a unique at-home kit that the company mails to its customers so they can take a physical "ear print" that will determine the design of their pair. drops of UE.
In terms of specs, the new headphones come with 9.2mm drivers, dual beamforming microphones, sweat-resistant earbuds, in-ear controls, and in-ear detection technology. In addition, UE Drops have an impressive battery life, providing eight hours of playback on a single charge.
Image Credit: Ultimate Ears