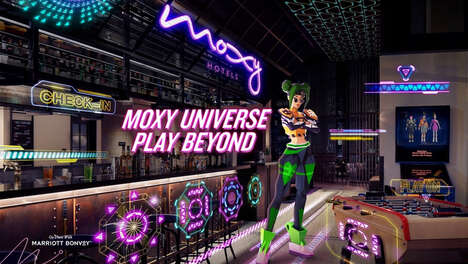 Moxy Universe, Play Beyond is a new augmented reality experience in Asia Pacific from Moxy Hotels that invites young at heart guests to create their own avatar and step into an immersive world. Before entering the hotel, guests can enter the Moxy Universe and express their unique sense of style through a variety of hairstyles, outfits and accessories.
After registering at the Moxy Bar, guests can scan a special QR code to unlock at least five challenges in their hotel room and public areas to win great prizes.
This experience gives travelers the chance to connect with an avatar that doubles as a workout buddy, whether they prefer boxing, cycling or other body movements.