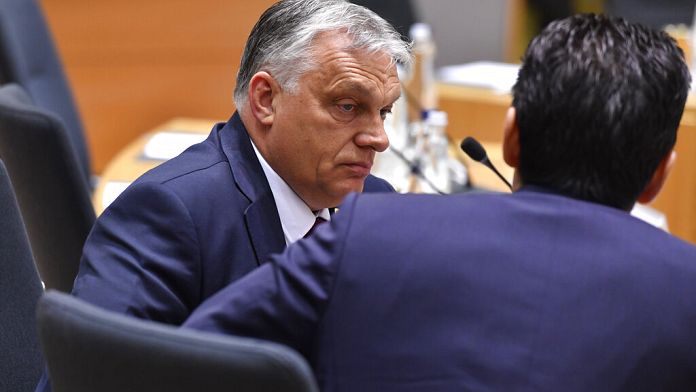 Hungary moved to limit the powers of the European Union (EU) on Tuesday.
The country's legislators have passed a resolution calling for a reduction in the powers of the European Parliament, arguing that this has led European democracy to a "dead end".
Adopted by members of the Hungarian Fidesz party, which is led by Viktor Orbán, the resolution wants to give the country's parliament the opportunity to torpedo a bill proposed at the EU level.
This will reduce the ability of the European Parliament to pass laws affecting Hungary and undermine the power of the bloc as a whole.
"European democracy must be brought out of the impasse into which it has been driven by the European Parliament," the resolution says. "The European Union must change because it is not ready for the challenges of our time."
The resolution, which was passed by 130 votes in favor and 50 against, also said that EU legislators should be brought to power by national governments.
This is different from the current system in which they are elected by voters in their own countries.
The move by the Hungarian parliament follows the EU's decision to withhold billions of reconstruction and loan funds from Hungary over concerns that its right-wing government is not upholding the rule of law and fighting corruption.
Hungary has also broken with most EU member states by criticizing the bloc's policy of sanctioning Russia over its invasion of Ukraine.
Budapest has become more open and conciliatory to EU demands in recent weeks as it attempts to secure much-needed funds from the bloc.
Hungary's currency recently hit record lows against the euro and the dollar, and its economy is experiencing the highest inflation in almost 25 years.
Parts of the resolution that want to transfer much of the EU's lawmaking power to national parliaments could antagonize EU officials, exacerbating Budapest's fight for access to a very sortable pot of money.
The wording of the resolution could also cause friction between Hungary and Brussels.
The document, written by senior members of Orban's nationalist party, himself a staunch critic of the EU, said the bloc's current treaties "are not an adequate basis for cooperation in a time of crisis."
Hungary's Daily News reports that a parliamentary resolution proposes that the EU also recognize Europe's "Christian roots and culture", while calling for the bloc to be barred from incurring any further debt.
He adds that the goal of fuller European-style integration of members should be excluded from the EU treaties and that the European Christian context should be codified in the treaties as the basis of European integration.