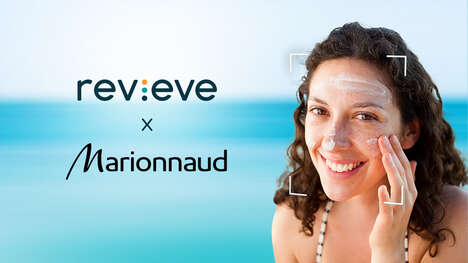 Revieve, a digital branding company active in the health and beauty industry, has partnered with perfume and cosmetics brand Marionnaud Italy to launch "AI Suncare Advisor" in Italy.
A new AI-powered tool offers shoppers hyper-personalized recommendations for finding the right sun care products. The tool takes into account the skin type, tone, lifestyle and personal concerns of each user to help them protect themselves from the harmful effects of the sun in the most efficient and effective way.
The tool consists of three steps. First, users fill out a questionnaire about their skin. Second, they take a selfie of their face, which is analyzed by the app's artificial intelligence to identify specific problems with sun exposure. Finally, AI Suncare Advisor offers them a personalized sun care regimen.
Image Credit: Restore