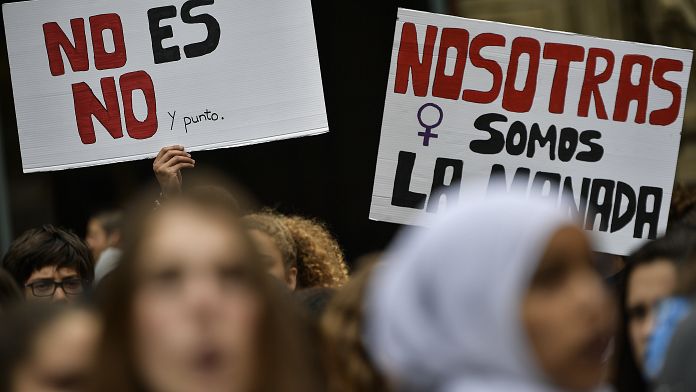 The Spanish Senate on Tuesday approved a new law that requires explicit consent in sexual relations.
According to the bill, consensual sex will now require partners to agree rather than remain silent. It will also expand the threshold for rape cases beyond cases of violence or intimidation.
The law, commonly known as the "only yes means yes" law, was supported by the Spanish Parliament in May.
It was proposed by the country's socialist government after the high-profile gang rape incident "La Manada" ("The Wolf Pack") in Pamplona in 2016 triggered massive protests.
Five men were found guilty of sexual assault, but not of rape of an unconscious 18-year-old woman, as she could not prove that she did not consent.
The Spanish Supreme Court later overturned the decisions of two lower courts and sentenced five defendants to 15 years in prison for rape.
Lawmakers from the opposition conservative People's Party and the far-right VOX party voted against the bill.
The amended bill is now going back to the Spanish Parliament for a final vote before it can become law.