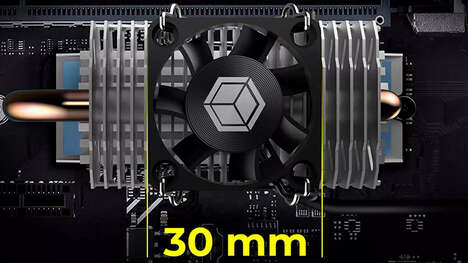 RaidSonic has officially released the "Icy Box IB-M2HSF-705", an all-new computer cooler that boasts a less invasive design than competing models while still delivering enough power to cool powerful SSDs.
Like its predecessor, the IB-M2HSF-70, the new Icy Box IB-M2HSF-705 is designed to cool 80mm M.2 SSDs. In addition, this unit delivers an impressive 23W of cooling power, which is capable of cooling users' drives by as much as 40%. What's more, the 23W cooling power is more than enough for standard M.2 SSDs, making it a win-win choice for anyone with this type of hard drive.
Other notable features of the Icy Box IB-M2HSF-705 include 22 fins with a 2mm air gap between each fin and an integrated thermal pad that provides a thermal conductivity of 1.5W/mK.
Image Credit: RaidSonic