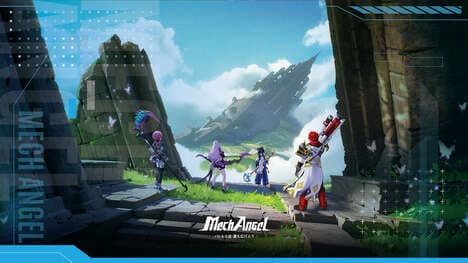 TenthPlanet is a game development studio founded by former members of TikTok Gaming and staffed by experienced mobile game developers. New start-up web3 has announced its first projects called "Mech Angels" and "Alien Meow" respectively.
Mech Angels will be an open-world mobile massively multiplayer online role-playing game (MMORPG) inspired by hits like Genshin Impact. The game will allow players to collect a variety of characters, collect powerful gear to upgrade those characters, level up, and explore a detailed animated world.
Alien Meow, on the other hand, will be a more casual and addictive fantasy game that takes the form of a feline metaverse. The company has confirmed that Alien Meow will be similar to other creature-collecting games in the vast galaxy. There will also be a playable demo in early 2023. It is important to note that both Alien Meow and Mech Angels will have an in-game economy based on the blockchain.
Image Credit: Tenth Planet