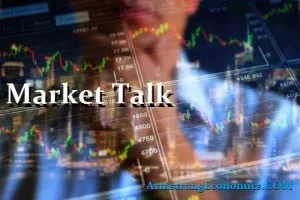 ASIA:
The Asian Development Bank (ADD) in its E-Mobility Options for ADB Developing Members, which forecasts and recommends a rapid transition to electric vehicles in the region to address both climate change and rising fuel costs. The report notes that in the People's Republic of China (PRC), the focus has been on the production and development of electric vehicles, both in the field of small personal mobility and the development of battery and powertrain technologies locally and in partnership with other automotive brands. As a result, over the past decade, China's consumption of electrified vehicles has become the highest in the Asian region at 16%, which corresponds to more than 4 million pure electric and hybrid vehicles. Auto industry experts from the ASEAN Automobile Federation (Association of Southeast Asian Nations) are adamant about the viability of electric vehicles in the region. The group said the growth in electric vehicles will come from the purchase of private vehicles rather than public transport.
India's central bank is ready to sell a sixth of its foreign exchange reserves to protect the rupee from a rapid depreciation after it hit a record low in recent weeks, Reuters reported. The rupee lost more than 7% of its value in 2022 and weakened on Tuesday, breaking the psychological level of 80 per US dollar, but the source said the fall would have been much larger if the Reserve Bank of India (RBI) had not intervened. to stop the fall. The RBI's foreign exchange reserves are down more than $60 billion from a peak of $642.450 billion in early September, partly due to changes in valuation but mostly due to dollar selling intervention. Despite the drawdown, RBI reserves of $580 billion remain the fifth-largest in the world, giving the central bank confidence in its ability to prevent any sharp, spasmodic depreciation of the currency.
Today was a mixed day for major Asian stock markets:
The NIKKEI 225 was up 122.74 points, or 0.44%, at 27,803.00.
Shanghai fell 32.72 points or -0.99% to 3,272.00.
The Hang Seng shed 315.59 points or -1.51% to hit 20,574.63.
The ASX 200 rose 35.10 points or 0.52% to hit 6794.30.
Kospi rose 22.31 points or 0.93% to 2409.16.
SENSEX increased by 284.42 points or 0.51% to 55,681.95.
Nifty50 increased by 84.40 points or 0.51% to 16,605.25.
Today was a mixed day for the major Asian currency markets:
AUD/USD rose 0.00142, or 0.21%, to hit 0.68985.
NZDUSD fell 0.00121 or -0.19% to hit 0.62149.
USDJPY fell 0.618 or -0.45% to hit 137.824.
USDCNY rose 0.00842 or 0.12% to hit 6.78252.
Precious metals:
l Gold rose by $17.23/t. or 1.02% up to 1713.66
l Silver increased by $0.094/t. ounce or 0.50% up to 18.748
Some economic news from last night:
Japan:
Bank of Japan interest rate decision remains unchanged at -0.10%
The adjusted trade balance decreased from -1.89 trillion to -1.93 trillion.
Exports (YoY) (June) increased from 15.8% to 19.4%
Imports (y/y) (June) decreased from 48.9% to 46.1%.
The trade balance (June) increased from -2,385.8 billion to -1,383.8 billion.
Australia:
NAB's quarterly business confidence dropped from 15 to 5.
New Zealand:
Exports (June) decreased from 6.87 billion to 6.42 billion.
Imports (June) increased from 6.68 billion to 7.12 billion.
Trade balance (MoM) (June) decreased from 195 million to -701 million.
Trade balance (YoY) (June) decreased from -9,560 million to -10,510 million.
Some economic news for today:
Hong Kong:
CPI (YoY) (June) up from 1.20% to 1.80%
Australia:
HIA New Home Sales (MoM) Up From -1.2% To 1.9%
EUROPE/EMEA:
The Finance Ministry said on Thursday that French economic growth will slow sharply next year in the face of rising geopolitical risks, postponing an improvement in the public sector budget deficit until later. Updating its long-term forecasts, the ministry said growth in the eurozone's second-largest economy is expected to slow from 2.5% this year to 1.4% next year. Growth saw a gradual increase to 1.8% in 2027 as the economy benefited from planned reforms ranging from the pension system to unemployment insurance, Le Maire added. As a result of lower growth next year, the public sector budget deficit was unchanged from this year at 5% of gross domestic product. The ministry said it would subsequently be gradually reduced to an EU limit of less than 3% by 2027.
Major European stock markets had a mixed day:
CAC 40 rose 16.45 points or 0.27% to 6,201.11.
The FTSE 100 rose 6.20 points, or 0.09%, to 7,270.51.
The DAX 30 was down 35.34 points, or -0.27%, at 13,246.64.
Today was a mixed day in the major European currency markets:
EURUSD rose 0.00122 or 0.12% to hit 1.01913.
GBPUSD fell 0.00097 or -0.08% to hit 1.19581.
USDCHF shed 0.002 or -0.21% to hit 0.96930.
Some economic news from Europe today:
GREAT BRITAIN:
Public sector net borrowing (June) increased from 11.80 billion to 22.12 billion.
The net cash requirement of the public sector (June) increased from 12.103 billion to 12.610 billion.
France:
The French business survey (July) dropped from 108 to 106.
euro area:
Deposit rate (July) increased from -0.50% to 0.00%
The ECB margin credit line has been increased from 0.25% to 0.75%.
ECB interest rate decision (July) raised from 0.00% to 0.50%
USA/AMERICANS:
US initial jobless claims rose by 7,000 last week to 251,000 from the previous week. This figure exceeded the Dow Jones estimate of 240,000 points. Jobless claims hit their highest weekly level since November 2021 as the job market begins to fall. Continuous claims collected during the week rose to 1.384 million.
The Philadelphia Fed manufacturing index fell 9 points to -12.3%. The majority (61%) of firms reported no change in performance, but almost a quarter reported a decline. Only 12% of the businesses surveyed reported any growth. New orders declined for the second straight month to -24.8 from 12.4%. The shipment index rose to 14.8 from 10.8. Inventory and backorders hit negative territory at -9.3% and 10.4% respectively.
US Market Closing:
The Dow rose 161.93 points, or 0.51%, to 32,036.77.
The S&P 500 rose 39.18 points, or 0.99%, to 3999.08.
The Nasdaq added 161.96 points, or 1.36%, to 12,059.61.
Russell 2000 advanced 8.74 points or 0.48% to 1836.69.
Closing the Canadian market:
The TSX Composite advanced 42.18 points, or 0.22%, to 19,062.85.
The TSX 60 edged up 3.36 points or 0.29% to hit 1153.43.
Brazil Market Closing:
Bovespa added 746.34 points, or 0.76%, to 99,033.17 points.
ENERGY:
The oil markets had a negative day today:
l Crude oil fell $3.37/bbl. or -3.37% to 96.510.
l Brent crude fell $2.79/bbl, or -2.61%, to $104.13.
l Natural gas was down $0.02/mbtu, or -0.25%, to 7.9850.
l Gasoline was down $0.114/gallon, or -3.48%, at 3.1614.
l Heating oil fell $0.0632/gallon, or -1.75%, to 3.5411.
The above data was collected around 2:13 pm EST on Thursday.
Commodity price growth leaders: methanol (1.91%), platinum (1.37%), palladium (1.37%) and rhodium (2.35%).
The main losers were palm oil (-5.46%), gasoline (-3.48%), lumber (-3.83%) and crude oil (-3.37%).
The above data was collected around 2:18 pm EST on Thursday.
CONNECTION:
Japan 0.237% (-0.6 bp), 2-s. US 3.12% (-0.129%), 10s USA 2.9300% (-10.6 bp); USA 30s 3.08% (-0.087%), Bunds 1.2200% (-4 bps), France 1.8090% (-2.6 bps), Italy 3.6220% (+12 .4 bp), Turkey 16.82% (-11 bp), Greece 3.583% (+12.5 bp). bp), Portugal 2.409% (+0.7 bp); Spain 2.502% (+1.6 bp) and UK gilts 2.0470% (-9.4 bp).