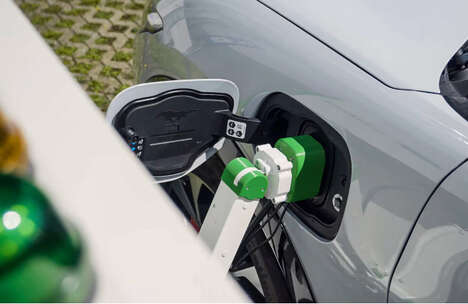 As EVs gradually become more and more common around the world, there is a growing need for EV charging station solutions that are affordable and meet the needs of people with disabilities, which is why American automaker Ford is testing a high-tech robotic station that makes the process easier. for people with disabilities.
This electric vehicle charging station is currently being tested in cooperation with the University of Dortmund in Germany. It allows a motorist to drive up to a station and use a mobile app to start the charging process, while a robotic charging system takes care of tough conditions. climb. The robotic arm reaches out to the vehicle and uses the camera app to locate the charging port before plugging in and filling up the vehicle.
Ultimately, this electric vehicle charging station will help relieve the stress of charging, not only for people with disabilities, but also for the elderly.
Image Credit: Ford