If forecasts are underestimated (IMF releases new forecasts on Tuesday), here is my answer in two pictures: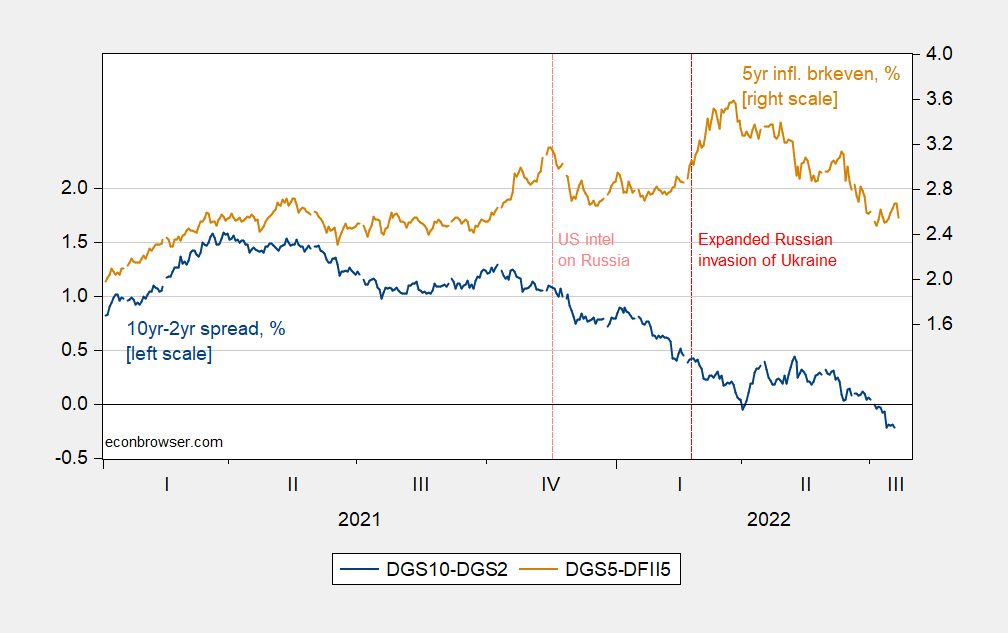 Figure 1: 10-2-year Treasury spread (blue, left scale) and 5-year Treasury-TIPS spread (red, right scale), both in %. Source: Treasury via FRED and author's calculations.
Inflationary expectations are rising over a 5-year horizon as the perceived likelihood of an extended Russian invasion of Ukraine in early November rises. The 10-2 year spread also shortens. Inflation expectations are rising again with a discrete increase in aggression starting on February 24 (as oil prices rise).
Using the term spread, we can estimate the likelihood of a recession based on historical correlations. They are shown in Figure 2.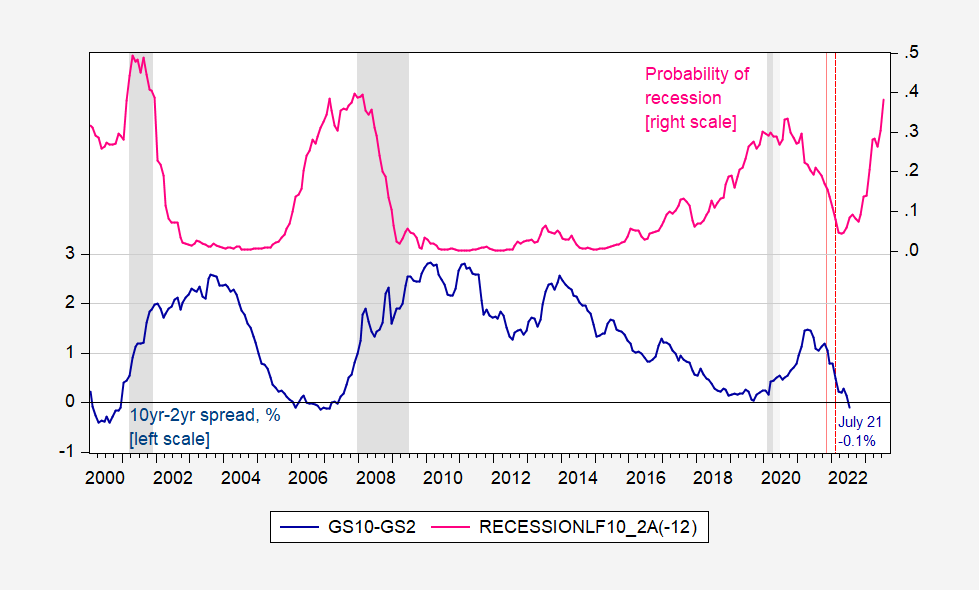 Figure 2: Treasury spread for 10-2 years, % (blue, left scale) and probit recession probability based on the 12-month spread (pink, right scale). July data and probability based on July 21 data. Dashed line for 2021M11 and 2022M02. Peak-to-trough dates as determined by the NBER are in grey. Source: Treasury via FRED, NBER and author's calculations.
If we use the 30% recession threshold (this covers virtually all past recessions, but also predicts the 1999-2000 recession), then we are approaching a recession starting in June 2023.
The answer will differ depending on whether 10 years-3 months should be used instead of 10 years-2 years. Also, if you were wondering if someone's policy helped/encouraged Mr. Putin to participate in this extended invasion of Ukraine, well, you can put the blame on someone else.