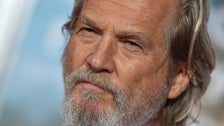 Although Jeff Bridges fondly remembers filming Iron Man, he also recalls that it drove him "totally crazy".
"It was Marvel's first adventure in filmmaking," said Bridges. "We were so lucky to have John and Downey there because they are both amazing improvisers and we spent a couple of weeks working on the script and rehearsing together because we didn't like the original script."
Bridges, who was still three years away from receiving his first Oscar when Iron Man began filming in 2007, recalled how relieved it was to have the script written in advance. He said that he, Downey and Favreau looked at the script "and we were like, 'Oh yeah, we fixed it, we fixed it.'"
"Then the first day of shooting came and Marvel kind of threw away our script we were working on, saying, 'No, that's no good.' It has to be this and that," Bridges said. "And so there was a lot of confusion about what our script was, what we were going to say."
"We sat in one of our trailers for hours looking at the lines and learning how we were going to make it. It drove me crazy until I made a little tweak in my brain: "Jeff, just relax." You're making a $200 million student film. Just relax and enjoy."
It definitely worked as Iron Man grossed $585 million worldwide. according to Box Office Mojo. It ushered in an era of lucrative comic book films that hasn't ended yet, and launched Marvel as a cinematic force that has since earned over $25 billion at the worldwide box office.
However, Bridges is not obsessed with money and has said that Iron Man is still "the best Marvel movie".