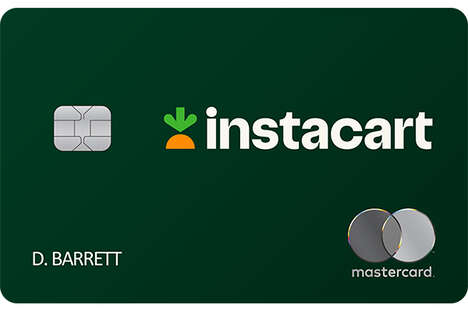 Leading product technology company Instacart has partnered with credit card issuer Chase to launch the Instacart Mastercard credit card. This will be the first credit card Instacart has ever offered and will provide holders with the opportunity to receive unlimited cash back as well as rewards and benefits.
Specific offers include 5% cash back on Instacart purchases at over 800 major retailers, 5% cash back on trips made through the Chase Travel center, and 1% cash back on all other purchases.
"We are proud to partner with Chase to create the first ever Instacart credit card, which will offer another way to access rewards both on and off the Instacart platform. From the weekly grocery store to beauty products, sports equipment and homewares, cardholders will be rewarded with cash back on every purchase at many of their favorite retailers," said Heather Rivera, vice president of strategy, corporate development and partnerships at Instacart.
Image Credit: Instacart